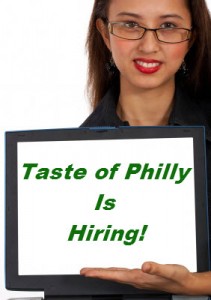 Taste of Philly is currently looking to train employees, drivers and managers for various locations with opportunity for advancement.
We are currently offering hiring incentives of $100 for drivers and $250 for full time management trainees.
-No experience necessary! We will provide training.
If you have any interest in joining us, please fill out an application (below) and us at Info@TasteofPhilly.biz or call your local store!
Download an application and contact us ASAP, thanks!